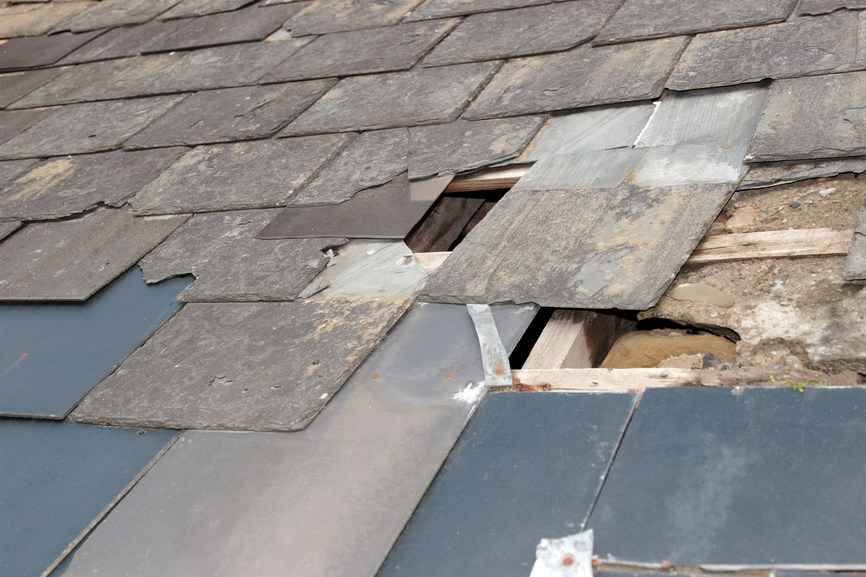 Your roof: It's one of the most important components that make up your Atlanta area home. It's also one of the largest and most expensive, so you'll want to do whatever you can to keep your roof standing strong for as long as possible. Unfortunately, at some point, all the care in the world won't be able to stave off the inevitable. What is the inevitable, you may wonder?
Why, it's what will eventually come to all of your home's components: the need to replace it. Yes, at some point, your Atlanta home's roof will have to be replaced, and yes, the procedure is going to cost a pretty penny. That's why you'll want to be 100 percent sure that a roof replacement is what you need when you decide to get one.
If you're not sure whether your home's roof needs to go, you simply need to know what signs to look for. Don't know what those signs are? Then keep on reading, and we'll explain some of the most common signs that tell you it's time to get your roof replaced. If you detect these signs, then leave your roofing replacement to At Your Service Restoration & Renovation.
A Great Number of Its Shingles Are Damaged or Missing
Shingle roofs are great for a number of reasons. Of course, they are resistant to fire and impact damages, making them a hardy, long-lasting roofing option that will keep your family protected. However, they are also a great roofing option when it comes to determining whether your Atlanta home is ready to get a new roof.
After all, as your roof ages beyond the point that repairs will get it back into shape, its shingles will begin to show overall wear. They will become discolored, curled, and generally unsightly, and many of them will even be missing. So, if you notice that your roof's shingles are overall damaged or AWOL, you may need to call for a roofing replacement.
There Are Granules in Your Gutters
Your shingles work in tandem with something called granules: small ceramic-coating minerals that are used as something of an adhesive in a shingle roof. They are necessary for maintaining the look and well-being of your shingle roof, and as that roof begins to reach the point where you can no longer repair it, they will provide a quick clue that something is wrong.
After all, as your roof nears the point that you need to get it replaced, its granules will loosen and begin to roll off your roof, where they will often wind up in your gutters. Finding a few granules in your gutters here or there is nothing to worry yourself too much about. On the other hand, a significant presence of granules in your gutters is a good sign that you need to call your Atlanta roofers for a replacement.
Your Roof Is Near the End of Its Projected Lifespan
Like any installation within your Atlanta home, your roof has a projected lifespan: the age at which it is expected to begin to wear away rapidly. What is that age? Well, that depends on the kind of roof you have. For instance, metal roofs can generally last anywhere from 50-100 years, whereas a flat roof's lifespan is projected to be much, much shorter.
Whatever kind of roof you may have, if it is nearing its projected lifespan, you need to prepare to get a roofing replacement. After all, those projections are not arbitrary. They are based on observations regarding their materials and designs. If you're not sure how many more years your roof may have, don't hesitate to call your roofing contractor for clarification.