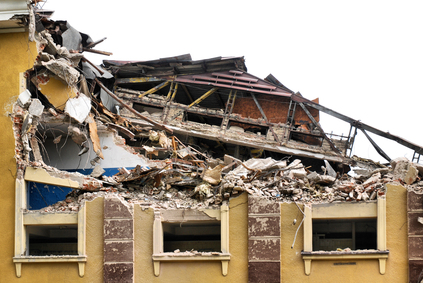 When it comes to keeping your Dawsonville looking like a dream, you can't go wrong with a dependable remodeling company. When it comes to your choice in remodeling companies, you can't go wrong with At Your Service Restoration & Renovation. Thanks to our many top-quality interior and exterior remodeling services.
We can get the inside of your home looking beautiful and new thanks to our interior home renovation services. In particular, we can offer kitchen remodeling services that can get your kitchen looking and functioning like brand new. You're likely to spend much of your time right in your kitchen, so you may find a kitchen remodeling to be an excellent investment.
Along with our quality interior renovation services, we also offer top-rated exterior services to get your home looking great outside as well as in. Among these exterior services, our siding services are among the most helpful when it comes to keeping your Dawsonville home protected from the elements. Call us today to enjoy any of our great services.
Quality Roofing Repairs for Your Dawsonville Home
Your roof is prone to sustaining significant wear and tear through the years. This wear and tear can occur little by little as your roof remains exposed to the weather, or it can occur all at once as harsh weather damages it. Whatever the cause of your roofing issues may be, the solution is always the same: Call our roof pros for our repair services.
Our roofing repairs can fix just about any roofing issues you may be experiencing. Whether you're dealing with some minor aesthetic problems or something as significant as a leak or roof damage. Don't let roofing issues take away from your Dawsonville home's comfort or beauty. Instead, regain those qualities by calling for our roof repairs when you need them.
Kitchen Remodeling Services in Dawsonville, GA
Your kitchen is one of the most important rooms within your Dawsonville home, so you need to take steps to ensure that your kitchen both looks and functions its best. Luckily for you, one of the biggest steps you can take is also one of the easiest: Simply pick up the phone and call At Your Service Restoration & Renovation!
With our kitchen remodeling service, we'll get your kitchen looking beautiful and brand new in little time at all. You're likely to spend a good portion of every single day in your kitchen as you make your meals, pack your lunches, and otherwise keep yourselves and your brood fed. So, you should make sure that kitchen is a beautiful and functional place to spend so much of your time, and you can do so thanks to a new kitchen remodeling. Call us today, and we'll work closely with you to ensure that you get the kitchen of your dreams in no time.
Keep Your Dawsonville Home Protected with Quality Siding
Yes, it's important to ensure that the interior of your home will look beautiful so that you can feel your best while in it, but it's just as important to focus on the exterior of your home as well. Particularly, it's important to focus on ensuring that your Dawsonville home will be well protected against nature's more destructive elements: water and termites.
Should either of those work their way into your home's inner workings, your home could experience significant structural problems. To avoid those problems, you simply need to maintain quality siding since siding can keep out water and termites. Call our remodeling experts for all your siding needs so that your home can always remain protected.