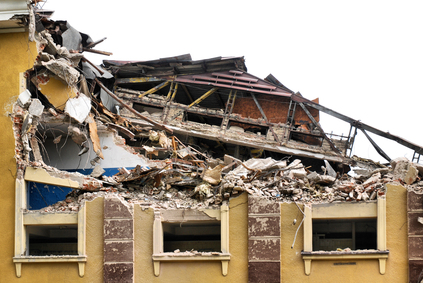 After a disaster to any degree has affected your Atlanta area home or business, you need to get ahold of a remodeling company for professional insurance restoration services. In the Atlanta area, that company should be none other than At Your Service Restoration & Renovation.
Our experienced team has the know-how and the resources to provide high-quality work in little time. We strive to provide the best work for any and all insurance restoration jobs we get. By working closely with both you and your restoration company, we can ensure that you get a quick, high-quality job that provides the services that you want and need.
When disaster strikes your Atlanta home, you'll want a dependable restoration company on your team to get your home and life back in order. For the fastest and highest-quality insurance restoration work, don't hesitate to call At Your Service Restoration & Renovation. We'll work hard to get your home life back in order following any of the following issues:
Fire Damage Repairs
A fire can spark out of nowhere for a variety of reasons: electrical issues, cooking mishaps, or even an unmonitored candle or other open flame. Whatever the cause may be, one thing is for sure: Fire damage is going to render your Atlanta home unsightly, damaged, and perhaps even unlivable (or at least very unpleasant to live in).
Should fire damage have ravaged your home, you need to call our experienced remodeling company today. With our fire insurance restoration services, we'll get your home looking and functioning its absolute best once more, allowing you to live in it in the safest and most pleasant manner. Call us today to handle all of your fire damage restoration needs.
Storm Damage
Of all of the home damage culprits out there, Mother Nature is the most uncontrollable. Unfortunately, she is also one of the most unpredictable, meaning that she can cause home damages out of nowhere and to a significant degree. Should your Atlanta home have been surprised with storm damage, you need to call our remodeling company today.
No matter the kind of storm that damaged your home or the extent of storm damage done, you can depend on our experienced team to resolve the issue quickly and effectively. We will strive to undo all damages that the weather caused to your home and prevent further issues that could occur because of storm damage thanks to our interior and exterior remodeling services that we offer after storm damage.
Water Damage
Water damage is one of the most common causes of significant home damage since water damage can occur from so many sources. Perhaps there was flooding in your area, or maybe you've experienced a large-scale plumbing issue that left much of your home affected by water. Whatever the case may be, you can depend on At Your Service Restoration & Renovation to resolve the issue.
You'll certainly want to keep your Atlanta home in good, dependable hands following water damage. After all, this sort of damage can quickly radiate into a variety of other dangerous and costly issues: mold growth, wood rot, foundational cracks, etc. Fortunately, you can be sure that further issues will be prevented by calling for our top-rated water insurance restoration services.