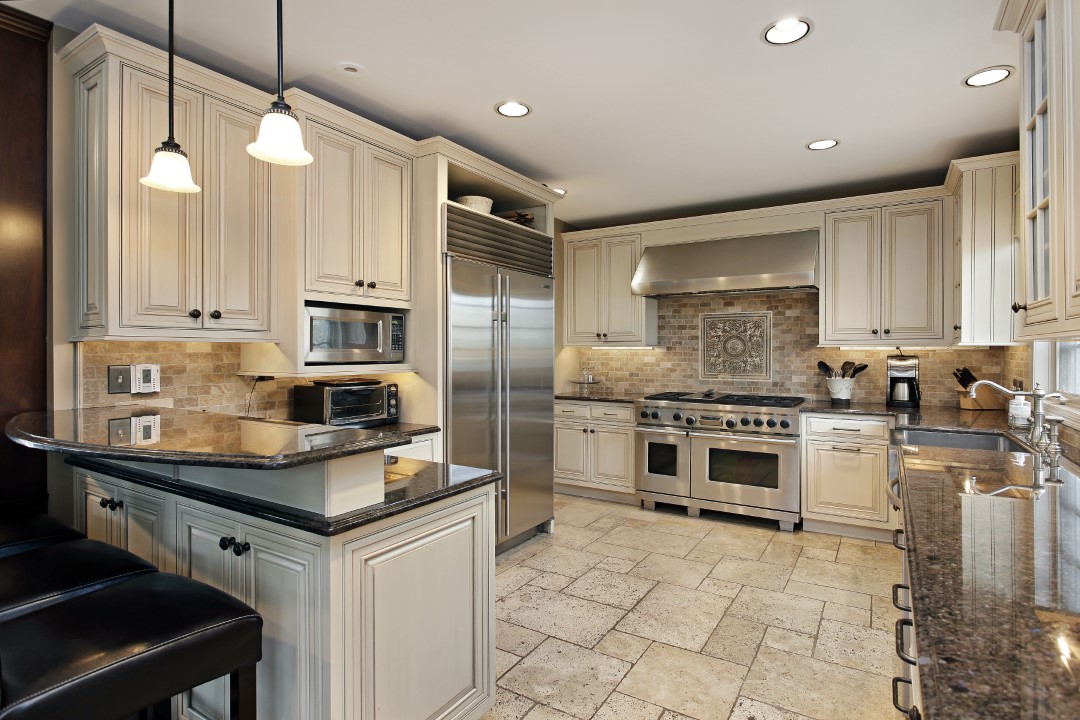 Your Duluth area home is an important and costly investment, one which you'll want to maintain as best you can throughout the years. Fortunately for you, a simple and effective way to keep your home in tip-top condition is to call on the help of a dependable remodeling company. In these parts, that company should be none other than At Your Service Restoration & Renovation.
We can keep your home looking its best inside and out thanks to our top-rated interior and exterior remodeling and renovation services. Whether you are looking to get your kitchen or bathroom remodeled or to get your siding and gutters worked on, you can depend on our renovation pros for quality work done quickly.
On top of all that (literally!), we offer quality roofing services that will ensure your Duluth home's roof always stands strong and looks great doing it. From repairs to replacements to routine maintenance services, we offer it all to help your roof look and function its best. With our team, you don't have to sit around wanting the best and best-looking home. Instead, you can get it by simply giving us a call today!
Top-Rated Roofing Services in the Duluth Area
Your roof is one of the most important components that make up your Duluth home. It provides protection against the rain, sun, and other harsh elements while also helping to bolster your home's resale value. Since your roof provides these necessary and important qualities, you need to keep it in the best possible condition -- a task which can seem impossible in the light of the nonstop wear and tear your roof will suffer.
However, you shouldn't let the unavoidable wear dishearten you and resign you to living with an unsightly roof. Instead, you need to give our roofing experts a call. Whether your roof needs a simple repair, a more complex replacement, or even maintenance that will help to prevent the need for these services, you can depend on us to provide the work you need to keep your roof standing strong.
Your Experts for Top-Rated Bathroom Remodeling Services in Duluth, GA
What is bound to be the first and last stop you'll make every single day? Why, the bathroom, of course. It's where you go to freshen up and prepare yourself for the day and then to unwind and clean up at the end of another day, making it one of the most commonly used rooms in your entire home. Since you're bound to use your bathroom so often for so many reasons, shouldn't your bathroom look and function great?
We certainly think so, and what's more, we can provide the work you need to help you enjoy the best-looking and best-functioning bathroom in your Duluth home. We offer top-rated bathroom remodeling services that will help to transform your bathroom into a work of art. Want to bookend your days with beauty and excellent functionality? Then get a bathroom remodeling today!
Quality Siding Work for Your Duluth Home
Siding is one of the most important components that make up your Duluth home since they contribute to not only the curb appeal but also the protection of your home. After all, siding can be beautiful, a quality which can contribute to your home's curb appeal. It can also protect your home by keeping termites and water from working their way into your home's interior structures.
To continues fully enjoying all the great benefits that siding can provide, you need to ensure that your siding is always in the best possible condition. Of course, with general wear and the odd unforeseen damage, your siding can get in the kind of condition that won't be able to provide the benefits you expect. Should your siding be in such condition, you don't have to worry. Instead, you can call for our siding services, and in no time, you'll be enjoying the best siding and all its benefits once more!