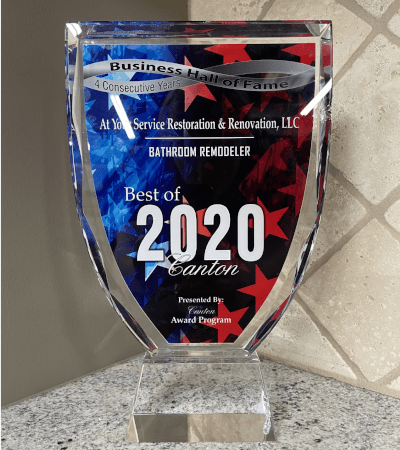 Atlanta's Trusted Insurance Restoration & Remodeling Experts
Are you looking for a dependable remodeling company in Atlanta? Then you need to look no further than At Your Service Restoration & Renovation. We offer a variety of disaster-restoration services as well as renovation services such as a kitchen remodeling.
What Our Clients Are Saying
Many homeowners and business owners in and around the Atlanta are happy with the remodeling services that we offer. Check out some of the great feedback that our happy clients have left us.
LuAnn and I are extremely pleased with the outstanding work in the recent design and construction of our home kitchen. The process was handled very well […]
READ MORE
Atlanta had one of the biggest rainfalls in recorded history. As a result of this downpour my neighbor's tree fell on my home and car. Extensive damage was done […]
READ MORE
Our Latest Articles
Enjoy These Great Benefits When You Get Your Atlanta Kitchen Remodeled
Your kitchen is one of the most important rooms in your Atlanta home. You'll use it every day as you cook your meals, pack lunches for yourself and your loved ones, or simply lounge with a nice drink and better company. Since your kitchen is such a central room in your home and life, shouldn't it be ones of the best-looking and best-functioning rooms, too?
Reasons to Get Interior Remodeling Services
Do you find yourself dissatisfied with the overall look and perhaps even layout of your Atlanta home? If so, you may benefit from getting an interior home remodeling. With an interior remodeling, you can ensure that your home sports the best look and layout based on your tastes and needs.
If you are looking for an Atlanta insurance restoration and remodeling contractor, please give us a call today at 404-319-0359 or complete our online request form.