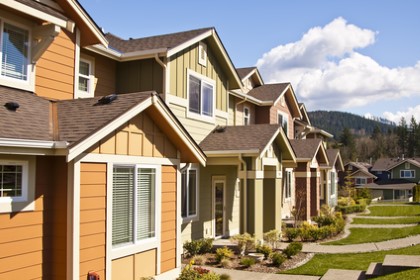 When it comes to keeping your Kennesaw home in the best possible condition, you can't go wrong with a dependable remodeling company. For the most dependable remodeling company in the area, look to none other than At Your Service Restoration & Renovation. We offer many highly rated interior and exterior services that will get your home looking beautiful and new.
Regarding interior services, we offer remodels that can get your home looking beautiful and new. In particular, you might be interested in our kitchen remodeling services. With a newly remodeled kitchen, you can fully enjoy any cooking you'll have to do since you can surround yourself with beautiful fixtures and a layout that adds ease to your culinary work.
Regarding exterior services, we offer some great work that will keep the outside of your home looking and functioning its absolute best. For instance, we offer roofing services that will ensure your Kennesaw home is always crowned with a beautiful, durable, well-functioning roof. What's more, we offer top-rated gutter and siding services to help keep your home protected from the elements. Call us today to enjoy any of our excellent interior and exterior remodeling services.
Quality Roofing Services for Your Kennesaw Home
Your roof is always exposed to the elements. Day and night, it will contend with extreme heat and cold, harsh winds, heavy rains, and all else that Mother Nature can throw at it. In time, this non-stop exposure to the elements can leave your roof in a state that renders it unable to provide the protection or the beauty that you should expect it to provide for your home.
If wear and tear have put your roof into such a condition, don't lose heart. Instead, find the nearest phone and call our experienced roofing experts today. Whether your home's roof needs to be repaired or replaced or simply tuned-up, you can depend on us to provide the work you need to enjoy the best and best-looking roof once more.
Beautiful Bathroom Remodeling in the Kennesaw Area
If you were to map out your general daily routine, you might notice that it begins and ends with a trip to the same place: the bathroom. You might even notice that your bathroom is a pretty common stop for you to make throughout the rest of your day. This all tells you that your bathroom is a central room not only in your Kennesaw home but also in your life.
Since your bathroom is so central to your general routine, you should be sure it's a room that you look forward to going to. Think about it: If your bathroom were dirty and equipped with run-down, poorly functioning plumbing fixtures, your trips to it might feel more like something you HAVE to get than something you WANT to do. Luckily, you can add a touch of joy to this most ubiquitous of rooms in your home by calling for our top-rated bathroom remodeling services today!
Your Kennesaw Siding Experts
Siding is one of the unsung heroes that keep your Kennesaw home standing strong. Yes, you might lavish praise on your siding for the beauty and color it provides your home, but do you ever say a thank-you for its protective qualities? After all, it certainly does offer up some great protection as it keeps out water and termites that could lead to costly structural issues.
Of course, your siding will be able to provide this kind of protection only if it were in quality condition. If, on the other hand, Father Time and Mother Nature have worn away at it, your siding won't be deserving of any thank-yous for its protective qualities -- or its aesthetics, for that matter. Fortunately, you can regain those qualities quickly and easily by calling our remodeling experts for our top-rated siding services today.