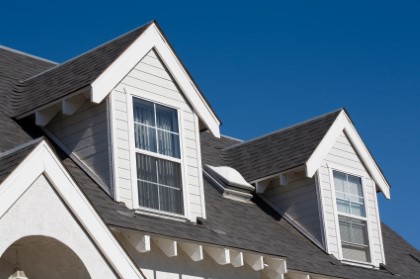 The quality of the remodeling contractor you hire can make all the difference in the quality of your home's appearances and functionality. To enjoy the best-looking and best-functioning Marietta home, you need to hire At Your Service Restoration & Renovation. We offer many top-notch services that will get your home in the best possible shape.
With these services, we can get your home looking its best from top to bottom -- literally. After all, we offer quality roofing services that will ensure that your home's roof always remains in quality condition. This condition will get your roof looking great while also ensuring that your roof also enjoys the longest lifespan and best functionality.
We can even get your home looking great on the inside. After all, we offer interior remodeling services that will get your home looking like it came straight out of a magazine. We'll work closely with you to ensure that we know what it is you're looking for so that we can get you the home of your dream. Call our Marietta remodeling company today to enjoy our interior renovations and other services.
Quality Roofing Services in Marietta, GA
It's important to maintain a dependable, durable roof. After all, your roof will contribute to your Marietta home's resale value, curb appeal, and structural support. Unfortunately, your home could lose all of those important qualities if its roof were to wear down over time. Since your roof remains constantly exposed to the elements, it will inevitably suffer such wear.
Fortunately, though, you can retain those important qualities by regaining your roof's good condition. To do that, simply call for our roofing services. We provide many great services that will get your roof back in the best possible condition.
Your Dependable Interior Remodeling Experts in Marietta
Over time, your Marietta home may wind up looking and functioning less than its best because of age and general day-to-day wear. When this happens to your home, you can find yourself feeling less than content in it -- both because of your unappealing surroundings and because of the awareness that your property value is decreasing along with the look of your home.
To feel better, you need to get your home looking better, and you can get your home looking its absolute best once more with our professional interior remodeling services. Whether you're looking to update the look of your kitchen, bathroom, or any other room in your home, you can count on our experienced team to get the work handled so that your home will look its best.
Gutter Services You Can Count On
Your home's gutters goes a long way to keep your home looking great. After all, by preventing rainwater from simply waterfalling down to its base, your gutters will keep mud from splashing up the sides of your home and making it look dirty and unappealing. In this way, your gutters will go a long way to protect your home's curb appeal.
Of course, your gutters do more than simply keep your Marietta home looking great. They also help to protect your home's foundation from cracks that pooling water could cause. To continue enjoying the great protective benefits that your gutters can provide, you need to keep them in their best possible condition by calling for our quality gutter services.