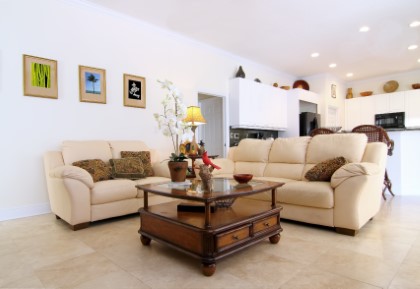 Your Weleska home deserves the best work you can give it, and the best work comes from At Your Service Restoration & Renovation. After all, our experienced remodeling company can get your home looking its best and functioning just as well thanks to our many great interior and exterior remodeling services.
Among these services, we offer bathroom and kitchen remodels. Considering that these are two of the most important most commonly used rooms in your home, you might find that a remodeling will be just the thing to make your daily routines that much better. Whether you're looking to upgrade just the look of your bathroom or kitchen or to change them up completely, you can depend on us to get the work done.
You can also depend on us to get your Weleska home's exterior looking and functioning just as well as its interior thanks to the exterior renovation services we offer. We can get your roof looking and functioning its best with our top-rated roofing repairs, replacements, and other such services. On top of that, we can help to keep your home protected thanks to our siding and gutter services.
Quality Roofing Services for Your Weleska Home
Over the years, your roof is bound to suffer significant wear and tear because of its everyday exposure to the elements. In time, this wear and tear could develop into serious damages that could affect how your roof looks and functions. When this happens, your Weleska home's curb appeal could take a nosedive while you and your loved ones lose much of the protective qualities you expect from your roof.
No matter what kind of nasty condition your roof has gotten into through the years, you can always depend on our experienced team of roofing experts. Whether your roof is in the kind of condition that requires it be repaired or full-on replaced, you can depend on us to get the work done quickly and thoroughly. We can also help you to avoid the need for roofing repairs and replacements thanks to our roof maintenance.
Your Experienced Weleska Interior Remodeling Pros
You'll spend much of your time right in your Weleska home, so you should strive to make sure your home is the most ideally beautiful place you could spend so much of your time. Of course, over time, you may find yourself feeling less and less satisfied with how your home looks. Maybe the problem is that your home is suffering from daily wear -- maybe it's that you were never completely satisfied with the look of your home.
Whatever the issue may be, the fix is all the same: At Your Service Restoration & Renovation. With our interior remodeling services, we'll get your home looking beautiful and new. Once your home looks beautiful and fresh, you'll find yourself enjoying all of the time you'll be spending right in your home. Call us today when you decide that it's time to get a home remodeling.
Gutter and Siding Work to Keep Your Weleska Home Protected
To keep your home standing strong, you need to ensure that its gutters and siding work dependably. Why is that? Well, when it comes to your gutters, they help to protect your home by diverting rainwater away from your home's foundation, helping to prevent foundational cracks. As for siding, it helps to protect your home against water damage and termites.
Because your gutters and siding provide such necessary protection for your Weleska home, you need to ensure that those installations always function their best. If general age and wear have worn away your gutters or siding or both, you need to get on the phone with our remodeling company today. We provide gutter and siding services that will keep your home as protected as can be.