Over time, your Atlanta home's windows may need to go because of daily wear or unexpected damage. Whatever the cause may be, if you need window replacement services, you can count on At Your Service Restoration & Renovation to handle the job. Our dependable remodeling pros will work quickly to provide beautiful, high-quality windows for your home.
Damaged or worn-out windows can lead to a variety of unpleasant issues. The most immediate and noticeable issue is that your home will look worse. Of course, you'll also experience financial setbacks since your Atlanta home will be less insulated than before, causing your heating and cooling costs to go up. Luckily, with our window replacement services, you can have those issues undone in no time.
We're ready to tackle your window replacement needs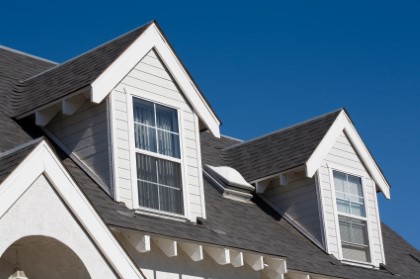 Window Installation
Are you building a new residential or commercial property? You'll have to consider getting new windows installed, of course. To be sure that your new windows provide the best look and the best insulation they possibly can, you need to call At Your Service Restoration & Renovation.
We will work quickly to provide top-quality window installation service for your new construction project in the Atlanta area. By ensuring that your windows are put in right the first time, you can save money in the long run. After all, with our top-quality window installation services, you won't have to worry about an unnecessary replacement or high heating and cooling costs.
Window Replacement
Of course, even the highest-quality window installation won't stave off the inevitable forever: that you will have to get a window replacement at some point down the road. Just what might necessitate the need to have your windows replaced? Well, your windows might simply be wearing down from age, or they might have suffered damage that a repair can't fix.
Whatever may be causing the need for you to get your windows replaced, you can depend on our experienced remodeling pros to provide a high-quality replacement service. We'll work quickly to outfit your Atlanta home with beautiful new windows thanks to our window replacements. While we're at it, we can continue beautifying your home with our roofing work and other exterior services.
Replacement Window Installation
When your windows have outlived their usefulness, your only course of action will be to get a window replacement. Now, you might feel compelled to try tackling that job yourself. After all, there is a wealth of do-it-yourself guides on the Internet, and these guides may give you the confidence to save a few bucks and replace your windows yourself.
However, while you may have the confidence to handle your window replacement yourself, you may not necessarily have the skills to do so -- or the resources. Without the proper tools and equipment, you may wind up paying more than you would by calling a professional. So, save yourself the hassle and the expense: Have your windows replaced by our experienced and dependable remodeling pros instead.