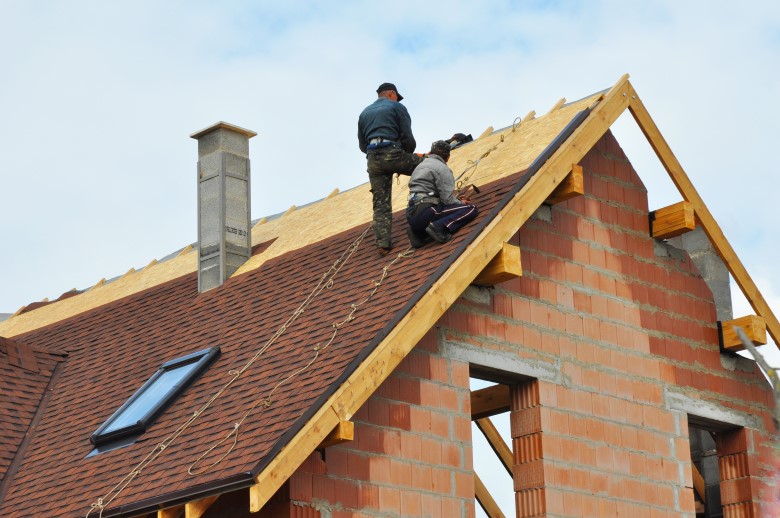 When the roof of your Atlanta area home suffers damages or even general wear and tear, you need to call your preferred remodeling experts for professional roofing repairs and even replacement windows. For top-quality roofing repairs, those experts should be At Your Service Restoration & Renovation. Our experienced and dedicated team will provide high-quality roofing repairs in little time.
Our Atlanta remodeling experts offer more than just roofing repairs, though. We also offer fast yet careful roofing replacement services for when your roof is beyond repair. Your roof is one of the most important components of your Atlanta home, and with our top-rated roofing services, you can be sure to keep your roof as well-maintained as can be.
Roof Repairs
Your roof remains exposed to the elements at all times of the day and night. Heavy rains, intense sunlight, gusts of wind: All of these issues and more can plague your roof on a daily basis, causing it to sustain wear and tear. When this wear and tear have progressed enough, they could render your roof not only unsightly but also poorly functional.
If your roof looks bad, your Atlanta home's property value is likely to decrease, as will its curb appeal. What's more, a poorly functioning roof could fail to keep you and your loved ones as protected as possible. Luckily, you don't have to live with these issues that can result from general wear and tear. Instead, you can always call for our effective roofing repairs when your roof reaches this kind of condition.
Roofing System Replacement
Your Atlanta home's roof is made up of multiple layers that all work to help your roof achieve the look and function you expect from it, and altogether, these layers are known as your roofing system. Unfortunately, as large and important as your roofing system is, over time, it can wear down to the point that it won't be able to provide the functionality you need from it.
If your home's roofing system is in a shoddy condition that renders you unable to enjoy the aesthetic and functional benefits that your roof should provide, you need to give our remodeling experts a call. With our roofing system replacement service, we'll give you all new roofing layers that will help you to enjoy the benefits that a dependable roof can provide.
Roofing Shingle Replacement
If you have a shingle roof, then you're in luck since this roofing option provides some great qualities such as excellent fire protection and impact resistance. Of course, it's not all roses when it comes to a shingle roof. After all, individual shingles can suffer wear and breakages, and when enough of them have suffered so, your roof could look bad and begin to function poorly.
If your shingle roof has started to suffer like this, you need to give At Your Service Restoration & Renovation a call today. With our shingle replacement services, we'll get your shingle roof looking its best once more. Our shingle replacement services will also help to get your roof functioning its best, helping to keep you as protected as possible while also extending your roof's lifespan.