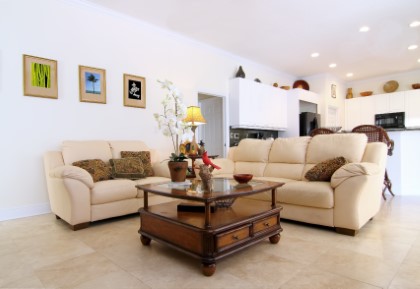 Do you find yourself dissatisfied with the overall look and perhaps even layout of your Atlanta home? If so, you may benefit from getting an interior home remodeling. With an interior remodeling, you can ensure that your home sports the best look and layout based on your tastes and needs.
All the while, an interior home remodeling will provide a number of great benefits that you and your loved ones will be able to enjoy for many years to come. Of course, to fully enjoy these many benefits, you'll need to have your interior home remodeling handled by an expert such as At Your Service Restoration & Renovation.
Our experienced remodeling contractors will provide a quick yet high-quality interior home remodeling that will get your Atlanta home looking its best. Don't resign yourself to living in a home whose appearances only aggravate you. Instead, call for our interior remodeling services, and in little time, you'll enjoy a beautiful home as well as a wealth of great benefits:
Cleaner Indoor Air
Your home's indoor air has a significant and fairly direct on your health. If your home's indoor air is dirty and rife with all manners of nasty particles and the like, then you are apt to begin to feel bad. These bad feelings can manifest in ways as minor as regular headaches and itchy eyes or as major as persistent respiratory problems.
If you find yourself dealing with these issues, then you may find an interior remodeling to be the solution to your woes. A thorough interior remodeling will ensure that your Atlanta home will be as clean as possible, and with a clean home, your indoor air will also be cleaned up. With cleaner indoor air, you can feel your best in your newly remodeled Atlanta home.
An Improved Mood
You'll spend a great majority of your time right in your Atlanta home, and this means that your home can have a significant bearing on your overall mood. After all, if you spend so much of your time in a beautiful home, you're bound to enjoy a positive mindset. If, on the other hand, you spend much of your time in a shoddy-looking home, your mood is bound to suffer.
If you want to enjoy the best mood and the happiest mindset, you need to be sure you're spending so much of your time in a home that makes you happy. To ensure that your Atlanta home allows you to enjoy the best possible mood, get an interior remodeling if you find that your home's current look and setup only leaves you feeling down in the dumps.
Better Resale Value
At some point, you may decide to put your Atlanta home on the market as you opt to move elsewhere or upgrade or downgrade the size of your living area. When that time comes, you will certainly want to command the highest possible price for your home. This means you need to do whatever you can to not only bolster but also maintain your home's resale value.
A great way to ensure that your home can command the highest possible price is to get an interior remodeling. By making your home look and function its absolute best, an interior remodeling will provide better resale value for your home. So, after providing many years of enjoyment, your interior remodeling will also provide a final payoff when it comes time to sell your home.